Wedding MC Speeches
How to MC a Wedding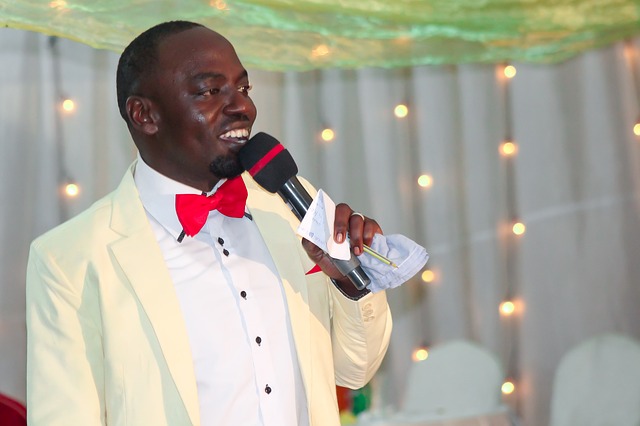 MC Sheky Wedding Speech
Wedding MC speeches or Master of Ceremonies speeches carry with them a lot of responsibility.
When you are asked to be a wedding emcee, you are being asked to make sure that the celebration stays on target so that the wedding couple does not have to micro-manage the details of their special day.
You make sure that the toasts, speeches and dances happen according to schedule.
Effectively, you are the 'leader' - and signs of a good leader include knowing when to step in and maneuver the proceedings to keep the energy high, and when to fade into the background so that you do not take center stage when it's inappropriate for you to do so.
One of the best guides out there for being the perfect wedding MC is offered by Pete Miller, an experienced Master of Ceremonies.
You Can Be a Wedding MC - Everything You Need to Know is a comprehensive guide and provides lots of resources, including:
checklists
guides
wedding MC speeches
templates
wedding MC jokes
all the obligations you as a Master of Ceremonies need to fulfill.
Here's a video of Pete introducing the wedding party.
Not only do you have to make sure that the evening is fun for all, but you need to make sure that everything happens when it's supposed to. You need to coordinate all the speeches, the cake cutting, bouquet tossing, first dance and the myriad of other traditions that take place during a wedding reception!
Because every couple and wedding is different, one cut and dried script for performing wedding MC speeches does not exist. A lot of what your duties will consist of depends on what the bride and groom and their families want.
Take the time to really talk to everyone in the wedding party, so you have a clear understanding of how they want the day to flow and what their expectations are.
As a wedding MC you should have a good arsenal of jokes to use throughout the reception. You'll need to be knowledgeable - not just the wedding couple, but also about the best man, maid of honor, family members and so on.
This is why sitting down and talking with the happy couple is so important. It could be embarrassing to throw out a joke that touches on a delicate subject for the bride and groom or any member of the wedding party.
You, as the wedding MC will need to know inside and out in which order all the events of the reception should take place. So you'll want to closely coordinate things with the DJ, the caterers, and whoever else is involved, to ensure that everything takes place at the right time and in the right sequence.
Being an MC at someone's wedding is a huge responsibility and one that should not be undertaken lightly. You'll have the power to make the event a success or a complete flop.
You need to remember that it is equally as important to give a good performance as it is to be organized and ensure that everything goes off without a hitch.
If you've never been asked to give wedding MC speeches before, the enormity of the task before you can be intimidating. You'll need various aids to help you avoid any mistakes and to make sure you don't leave anything out.
Book Recommendations for wedding MC speeches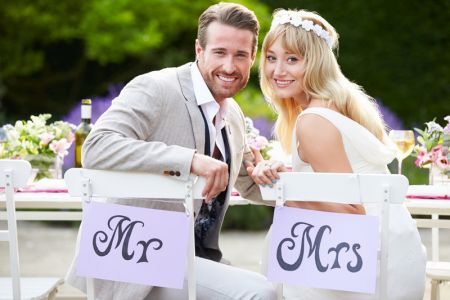 Free email delivery

MASTER INFORMATIVE SPEAKING WITH OUR FREE CHECKLIST!
We are offering you a FREE SpeakFlight Informative Speaking Preparation Checklist. This valuable resource is packed with step-by-step guidance to help you create compelling, memorable, and effective informative speeches.
Related content, tips, and techniques

More Speeches and Tips...