How to Write a Wonderful Birthday Speech

If you've been asked to write a birthday speech for a friend, colleague or family member, you're probably suffering from mixed emotions! On the one hand, it's an honor to be asked. On the other, you might feel entirely panic-stricken! What on earth will you say? How will you do the birthday boy/girl justice?
The tips on this page are designed to help - and at the end of the page, there are a couple of links to sample speeches which you can adapt and use yourself if you need to!
Tips for crafting a knockout birthday speech

Do Your Research

If you're being asked to speak at a birthday celebration, then you probably know the person who is having a birthday pretty well. But that doesn't mean you can skip this all-important step!
Find out a little MORE about the guest of honor that you didn't know. Ask their friends or family members to tell you a unique story about the person you are honoring.These kinds of memories can make great material to put into your speech. Memories from family members tend to be of a touching, sensitive nature, whereas the recollections of friends are often hilarious! Using both will give you a well-rounded speech that will appeal to everyone. Plus, you'll get to know some of the guests better, so you'll be more at ease speaking in front of them.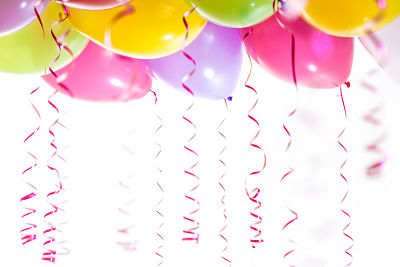 Be Sensitive

Some people treat a birthday speech as an opportunity to roast the guest of honor. While a little bit of joking around is acceptable - and can be fun - don't try to embarrass the individual.
This is their special day, one which they should be enjoying. Make an attempt to really honor who they are, by acknowledging their contribution to your life and the lives of all the people in attendance.
Know the Audience

Ask a professional speaker, and they will tell you that you have to know the audience to deliver a great speech.
This doesn't mean that you have to be acquainted with every guest, but you should know the general make-up of the crowd.
Are the guests all family and close friends? Are there co-workers present? How about kids?
You have to be sensitive to the audience before you deliver your speech. Being prepared means inquiring about the people in attendance.
Leave on a High Note

Remember, your speech is meant to honor and celebrate someone on a momentous occasion.
Don't ramble or get muddled with complex topics. Keep the general tone light and celebratory. Be sure to tell the person a happy birthday and thank the person who invited you to speak.
Birthday parties are meant to be fun occasions. Make sure that you keep these tips in mind when you are asked to speak for friends or family members at their party.
You'll probably bring a gift to the party, but a great birthday speech may be the gift that the guest of honor will remember the most.
Looking for an example of a written tribute? Check out this 50th Birthday Speech for an idea on what to say and how to structure your presentation.

Free email delivery

MASTER INFORMATIVE SPEAKING WITH OUR FREE CHECKLIST!
We are offering you a FREE SpeakFlight Informative Speaking Preparation Checklist. This valuable resource is packed with step-by-step guidance to help you create compelling, memorable, and effective informative speeches.