Sample Welcome Speech
Here's a sample welcome speech sent in by Gulshan from North Korea.
I didn't even know Cricket Clubs existed so I found this speech interesting, especially since the club of which Gulshan is chairman has been open since 1923. I guess Cricket is a pretty popular sport!
I hope Gulshan's speech helps you out in putting together your own. If you would like to share a speech with the visitors to best-speech-topics.com, just fill in the form.

Thanks so much Gulshan for sharing your great speech with us!
Beginning of Sample Welcome Speech
Good morning ladies and gentlemen and welcome to the Eden Roskill cricket club. I am Mr. Grant, the chairman of this club. I have been working here as a chairman for the last 3 years. I used to work as a coach of under 18s for Cornwall cricket club before I joined Eden Roskill. I have played for Wellington Firebirds and met many professional players.
The reason all coaches and parents are gathered here is because the club is reopening after some renovation. We have added extra cricket services as more and more people are joining this cricket club. Eden Roskill is the home of the most cricketers and it was first opened in 1923. Since then it has given New Zealand great cricketers.
We have made the whole of this indoor facility from scratch. Behind me are the new cricket nets we have just replaced because the old ones had some holes in them. These have a bit of extra net on the top so that the ceiling will not get damaged. We have built a bar and it is open on Fridays and the weekends from 6pm till 11 pm.
We try our best to encourage young cricketers by giving them professional help. We have a former Wellington player who is keen to come in and give a few lessons and we hope players find this helpful in improving their skills. To book your training with him just give us a call on Friday.
Next thing I would like to tell everyone is that from now on there will be 2 days of training in a week. Eden Roskill has booked all Keith Hay park fields just for the teams who want to have a friendly game or a practice. The cricket matches will be held every Saturday in the afternoon so it doesn't clash with the school games.
We also have a club shop for all the club members. The club shop is located on Dominion Road. The membership card all the members get after registration gives them a 10% discount. The registration fee is just $20 and the fee for the whole season is $170. Each member receives a Eden Roskill cricket club official t-shirt.
End of Sample Welcome Speech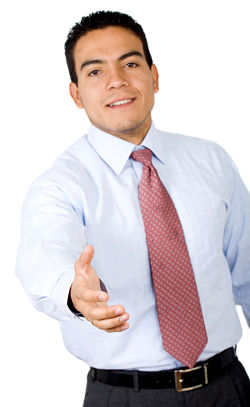 I hope Gulshan's sample welcome speech has given you some ideas for your own. Check on back or subscribe to the blog to keep up-to-date with all the new offerings at best-speech-topics.com.
Sample Welcome Speech (plus tips)

Special Occasion Speech Topics

Sample Farewell Speech

After Dinner Speech Topics

Home Page