Graduation Speeches
The Do's and Don'ts
Writing graduation speeches can be exciting and, at the same time, intimidating. Knowing what to say and how to craft your address is hard. What is needed to capture the attention of the audience? Keep reading below to learn how.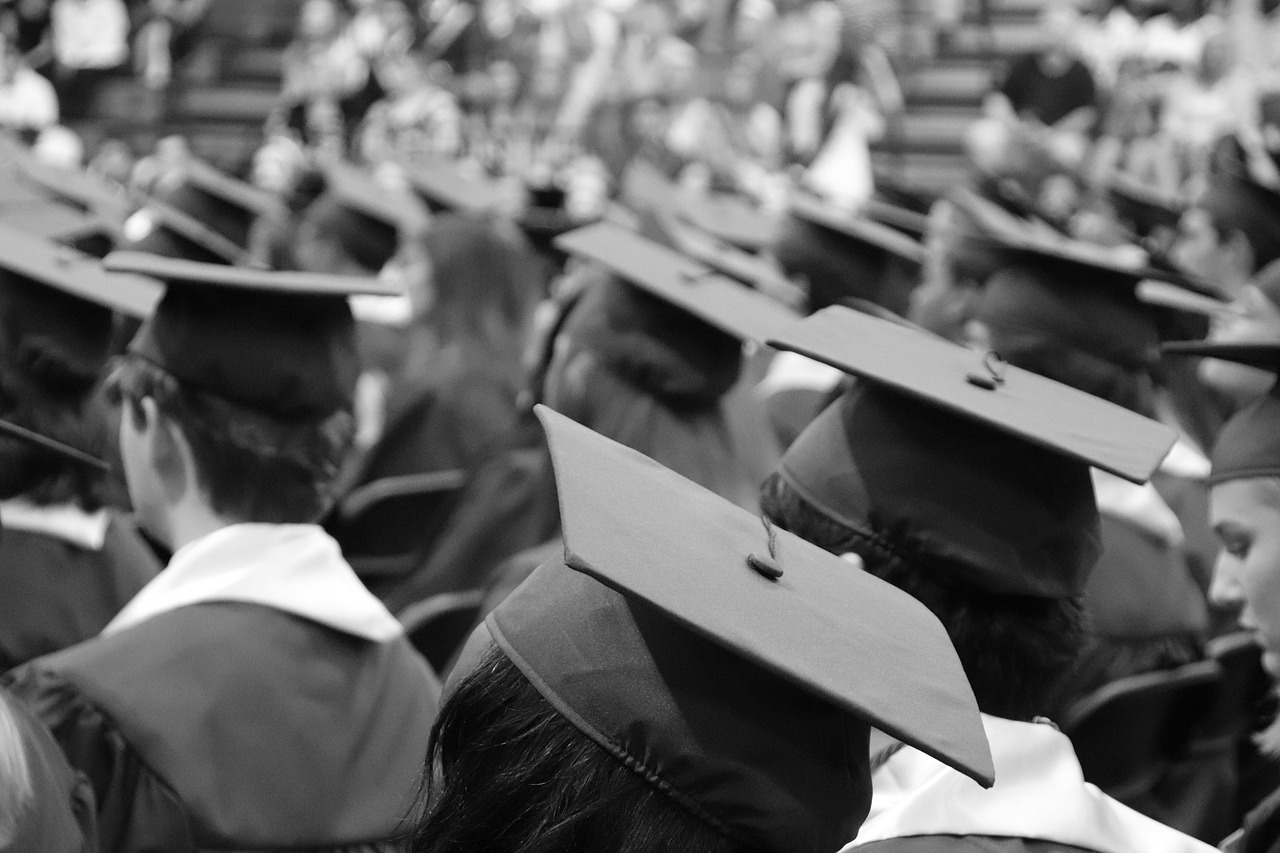 Capture the Moment
You want to communicate sentiments that all audience members can appreciate. You also seek to capture the feelings and thoughts of the graduates as a group, especially since you are very much a part of the celebration.
Contrast Past and Future

Graduation speeches should draw a distinct line between the past and the future.
The present time is the ceremony in which you are participating. The past refers to the four years you've shared with your classmates.
Your futures will be separate and distinct from one another. You will travel your unique paths in life and never again share the type of everyday experiences that you enjoyed together in school.

What to include

Composing graduation speeches is a unique experience for each presenter, but there are some features you should include. Once you've incorporated those elements, you are free to add any other stories, observations, and thoughts that you wish.
What to include:
Mention how special the occasion is, and how proud and honored you are to be a part of it.
Welcome the guests in attendance. Recognize the audience is present to celebrate with you and their loved ones participating in the ceremony
Acknowledge those who have helped you achieve your goals - friends, family, teachers, coaches, tutors, and administrators.
Recognize your classmates and their achievements as well. Let them know you see they have all made great strides in reaching graduation with you.
Use meaningful quotes and well-selected stories to communicate the significance of the event you're celebrating.
Include some humor, as you are a part of a happy and joyous occasion.
What to avoid

Just as important as knowing what to say is knowing what NOT to say! After all, you want your speech to be one that is genuinely appreciated and remembered fondly by all.
What you should avoid:
Don't be too fearful of the future. Acknowledge the uncertainty, which can be intimidating.  An, recognize that all of your classmates are also nervous. But don't focus too heavily on the anxiety and risk of the future in your speech. You're there to celebrate, so make the presentation one that is positive and uplifting, pointing toward the hope you have regarding your future and the future of your classmates.
Don't belittle or insult the experiences you've had. Perhaps you are leaving a school that you didn't enjoy or classmates with whom you've had conflicts. No matter how happy you may be to move on, you should never leave your audience with an impression of disdain. Celebrate the moment and don't focus on the negatives of your school experiences.
Don't make inappropriate jokes - and be careful if poking fun. Handle humor directed toward individuals or groups very considerately. Only proceed if you are confident that you will not be causing ANYONE offense.
Closing Graduation Speeches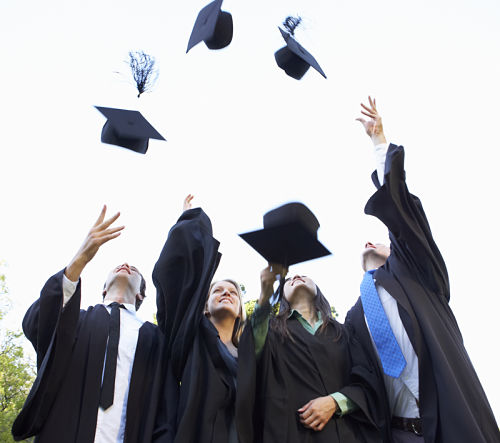 In the closing of graduation speeches, you should always summarize the event. Emphasize the importance of the moment as one that marks the arrival of the future.  And, appreciate the journey away from the past.
End with a positive and hopeful note, giving your classmates the right step into their futures. Give your audience an appreciation for your passionate approach to your future.

A Generic Sample Graduation Speech
Good evening everyone, and congratulations to the class of [year]!
As we gather here today to mark this special occasion, it's hard to believe that it's already been [number] years since we started this journey together. It feels like we were nervously embarking on our first day of college just yesterday, not quite sure what to expect.
But here we are, about to embark on a new journey as we cross the threshold into the next phase of our lives. As we look back on the past [number] years, it's incredible to see how far we've come and all we've accomplished.
I'd like to take a moment to thank all of the special guests in attendance today, including our family and friends who have supported us every step. We wouldn't be here today without the love and guidance of our parents, who have always believed in us and encouraged us to pursue our dreams.
I'd also like to express my gratitude to all of the professors, advisors, and mentors who have helped shape us into the people we are today. Your guidance and encouragement have been invaluable, and we are forever grateful for the time and energy you've invested in us.
But most of all, I'd like to thank my classmates. It's been a pleasure to share this journey with all of you, and I'm so grateful for the friendships we've formed along the way. I do not doubt that we will all go on to do great things, and I can't wait to see what the future holds for every one of us.
As we move into the next phase of our lives, it's important to remember the words of [quote author], who said [quote]. These words serve as a reminder to continually embrace new challenges and opportunities and to never be afraid to take risks and follow our dreams.
[if desired, insert a motivational speech based on the quote - you can find an example on the linked page]
And finally, as we celebrate this momentous occasion, let's not forget to have a little fun. After all, it's not every day that we don our caps and gowns and celebrate our achievements with our loved ones. So let's raise a glass to the class of [year] and to all that the future holds for us! Congratulations, and here's to a bright and prosperous future!
---
Free email delivery

MASTER INFORMATIVE SPEAKING WITH OUR FREE CHECKLIST!
We are offering you a FREE SpeakFlight Informative Speaking Preparation Checklist. This valuable resource is packed with step-by-step guidance to help you create compelling, memorable, and effective informative speeches.
More tips
 Sample speeches to inspire you