Motivational Speech About Losing Weight
When you listen to a motivational speech about any topic, it should make you want to get up and take action! Keep that in the forefront of your mind when you are writing on your chosen topic.
The speech below is a good one, as it pulls from personal experience in order to motivate the audience into getting up and doing something about their health.
If you have lived through something that has caused you to change in a big way, maybe not physically (as in losing weight), but perhaps mentally, emotionally or spiritually... then try writing about that! You'll find it much easier to give a motivational speech on something you've experienced first hand.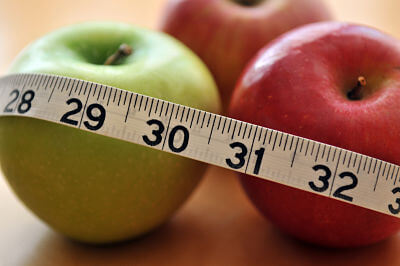 Motivational Speech on Losing Weight
I'm so excited to be here today, talking to you all about losing weight by choosing a healthy lifestyle. You might ask, "How do you know what I'm going through?"
Three years ago, when I was just 30 years old, I weighed 315 pounds. That January I made a resolution to do whatever I needed to do in order to become healthy. I told my friends, "I'm going to lose the weight. When you see me this time next year, you will see a different woman."
People wished me well, but I'm sure they had their doubts. After all, I had tried fad diets before. Sometimes I lost weight, but I always ended up gaining it all back plus some. This time was different.
I made the lifestyle changes that were needed to get me to the healthy weight of 170 pounds today. I'm here today to tell you that you can do it too. You can lose the weight, keep it off, and live a healthier life.
I truly believe that the biggest factor in developing a healthy eating lifestyle is a positive, determined frame of mind. Diet plans I tried in the past didn't work, but to be honest I never really expected them to work.
The difference for me came from telling myself, "This is it. You can do it. You WILL do it." I didn't focus mainly on weight loss but on empowering myself to set goals and then meet them.
It is important to think positive thoughts about yourself and your journey to a healthy lifestyle. You may face hard times during your transition. The key is to stay focused on your goals and you will always reach them. Like Ralph Marston has said, "Your goals, minus your doubts, equal your reality."

Once I knew I was going to become healthier and lose weight, the next thing I did was throw away all the junk food in my house.
I don't know about you, but I knew if the food was in there, I was going to eat it. Anytime I went shopping after that only healthy foods made it into the house. I didn't starve myself. I like to eat too much for that!
It was all about learning a new way to eat. Every day I would fill up on vegetables, fruit, and lean meats. I encourage everyone here today to do a quick inventory of your pantry when you get home. Are these the foods that can help you become the healthy person you want to be?
My next step was to start exercising. At first it was difficult for me. I would get out of breath just getting ready to exercise! Did I let that stop me? No!
Every day I did as much as I could. I got off the couch and spent time outside. I parked wherever there was a spot instead of driving around waiting for the closest one. Gradually, I was able to exercise more and more until I reached the point where I was able to jog 3-4 miles every day.

This isn't a diet so there is no ending point. It is all about living every day, making right choices for my health. That is what has helped me to lose almost 150 pounds in three years. That is what has made it possible for me to do the things I want to do because I have the energy.
I make the decision to be healthy every day when I wake up. You can make that same decision. I believe in you. Believe in yourself, lose the weight, and live the healthy lifestyle you have always wanted.

End of Motivational Speech

---
I hope this motivational speech has given you some ideas on how to develop one of your own. Pick a topic that you know something about or are passionate about and you should be able to write a kick-ass speech that helps to inspire someone into doing something that can change their life!
Words are powerful, use them wisely.
---
Related tips and techniques