Writing a Speech?
Let's Work Together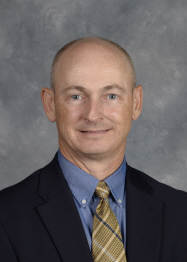 Live the dream of writing a speech and delivering your presentation with the mastery that you feel called to display.
My name if Brian Bellamy. I am a speech, debate, and trial skills coach. I mentor speech-makers, students, litigators and others through the transition from uncertain delivery of their words into confident public speakers.
Are you writing the speech that you dreamed of when you engaged in public speaking, debate, delivering a toast, presenting opening remarks in a trial?
Public Speaking can be tough - and you may have got to the point where you wish you could have professional coaching to help you through the process.
Alternatively, you may feel as if you're 'almost there,' but need someone to look over what you've done, suggest improvements, and address your concerns.
The truth is that every influential or entertaining public speaker got to where they are by following the guidance, advice, or example of a mentor or coach who went before them.
Over the past decade, I have had the privilege and honor of working with many persons responsible for writing a speech including school valedictorians, award-winning mock trial participants, debaters in multiple forums, and hundreds of others on the successful preparation and delivery of speeches and arguments. The most exciting part of my work, with many of these individuals, has been helping them create skills and build confidence for profiting in school, career, and life.
I want to help you with writing a speech and speaking in life consistent with your dreams for engagement, persuasion, and success. So stop worrying over that speech you've been asked to make and let's get it prepared! Below are the products and services that would allow us to work together to elevate your message, help you with writing a speech, and lift your soft skills to new heights.
---
I Can Help With Writing a Speech of Most Types

Are you experiencing a gap between the speech that you feel called to deliver and writing a speech with the ideas that you currently have?
Do you have uncertainty in speaking in your school, your social clubs, your career, or your special occasions with family and friends?
Professional coaching will help you discover how to bridge that gap and get you on a path toward writing a speech and delivering the message you intend!
Are you nervous about leading in a small meeting?
You may be anxious about writing a speech for a farewell party. Or, you may have been asked to welcome new members to your organization. I want to help you master the ability to speak!
What type of assignment can I help you fulfill?
Special Occasions?
Weddings (best man, father of the bride, maid of honor, etc.)
Funerals/writing a eulogy
Birthdays
Retirement functions
Farewell parties
I can help you master the art of writing a speech for any occasion and then engage and thrill others with your delivery.

Business?

Meeting presentations
Introductions
Welcome speeches
Acceptance speeches
Thank you speeches
Keynote addresses
I can help you master the soft skill needed in the workplace to demonstrate leadership and professionalism.

School?
Public speaking assignments
Oratorical speaking
Policy debate and cross-examination
Public Forum current events
Lincoln-Douglas value-criterion debate
I can help you write with structure, engaging themes, and excellent grammar to please teachers and competition event judges. Or, we can work on deep coaching and practice to think quickly in impromptu, extemporaneous speaking, or debate.

Reasoning and Argumentation?
Case construction and analysis
Evaluating evidence
Attack and defense
Validity and fallacies
I can help you create defensible arguments, avoid logical fallacies, and form strong attacks.

Legal?
Opening remarks
direct examination
cross-examination
closing argument
handling evidence and objections
I can help you hone your trial skills to improve your posture in the courtroom and recognition for success with clients and colleagues.

Let's Connect
Don't see the type of speech you are working on listed? Contact me using the form at the end of this page and let's connect.
I'll follow up with you briefly and determine if I can help you get the result that you want. If not, I'd enjoying knowing you as a user of BST and encouraging your success.
Please note - I do not write speeches for school, especially school-related assignments, to receive a grade. If you can benefit, I'll propose appropriate coaching or services. My goal is to connect you with an experience that will earn an A in class or life.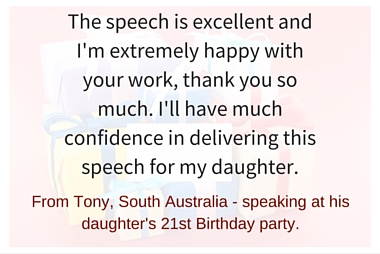 The Words of Your Speech Should Be Personal to You. Let me help lift the knowledge and passion inside of you to a higher level.
We will determine if we should spend more time together through private coaching services or participation in our weekly public speaking mastermind experience.
So, at the outset, I will ask you questions about you.
Through my one-on-one or mastermind coaching, you will confidently deliver.
Speeches appropriate for the occasion
Presentations that are written by you and delivered comfortably from your heart
Arguments with coherent claims, evidence, and warrants
You can write a custom speech from scratch - NOT from a template - so you can be sure your words will be original and your message meaningful.
You may ask - "Can I Adapt a Free Speech from Your Website?"
Of course - there are many sample speeches on this site you can use as guidelines for your own, and I welcome you to do so. Not everyone wants a coach.
If, however, you desire to benefit from participation in a motivated group of intentional participants, you should consider a mastermind. The influence and resources of other people in your group will help you elevate your speech writing and delivery skills.
If you know the ideas, words, and structure of your speech are inside you, but you get writer's block, then you should consider individual coaching.
Do you feel uncomfortable writing a speech yourself? Let's work together and build your confidence. Visualize yourself delivering your unique message effectively.
---
Approach Mastery Coaching Services
All coaching services below, except for speech writing, one-off options and workshops, include direct access to me between our calls, via the VOXER app. Access continues during the duration of the mastermind or coaching agreement.
---
Approach Mastery Mastermind Option

Weekly Group Mastermind Option
$1000/month (best value)

Through your participation in a weekly meeting of a small and dynamic mastermind group, you will benefit significantly from the education, the experience, the influence, and even the resources of the other people including myself. Learn how you can accomplish more, in one year, than you could accomplish without your mastermind group, in a lifetime.
---
One-on-One Coaching Options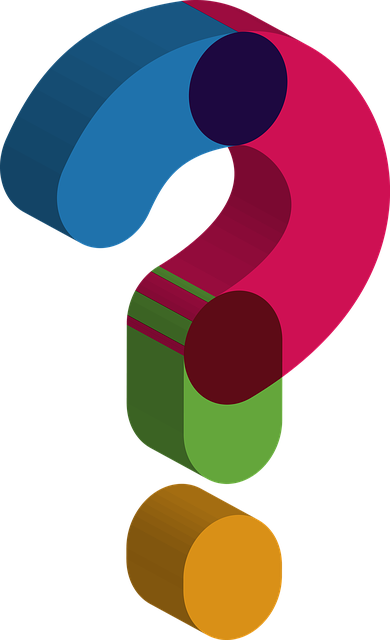 Individual Coaching Option
$25,000.00

I do offer one-on-one mentoring for those who would prefer to work with me directly in annual, months-long, and one-off coaching options. The most valuable offering I have is a special invitation for you to come to spend a full day with me. And then, receive individual coaching through weekly 90-minute calls for one year.

---
Approach Mastery Workshop
Building An Engaging Speech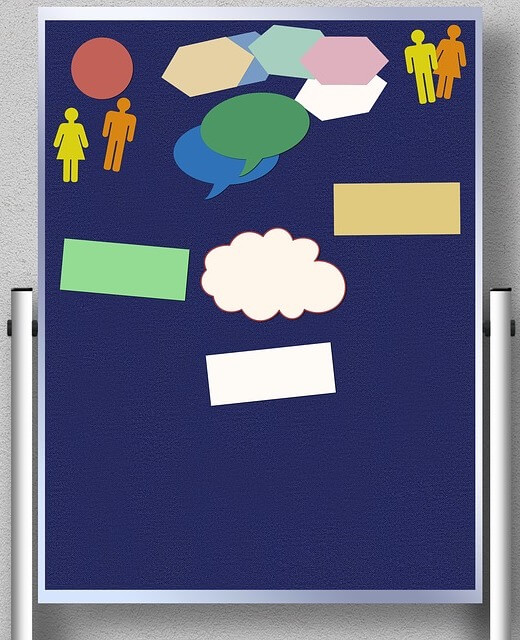 Weekend Workshop Option
$3000.00

Do you want to improve your public speaking skill quickly? Have you attempted to improve your speaking for quite some time without satisfaction? Is your current public speaking not quite as engaging as you want? If you are not consistently entertaining or persuading others through communication, you must sign up for the Approach Mastery Workshop. A two and one-half day workshop that provides a step-by-step framework for building an engaging speech.

---
BST Affiliate Options

All affiliate services below provide a commission to BST and come recommended by Best Speech Topics for those who need great value at low cost. The options include virtual training, tutoring, and online public speaking courses through Udemy or edX.

Virtual Speech Practice
For practice public speaking to overcome anxiety, consider the App by VirtualSpeech.
This software provides a virtual reality environment to immerse yourself. Why use VR? The software provides instant feedback on performance, including eye contact and speaking pace. VR allows speakers to practice what they learn in realistic scenarios. And, you can tailor your solution to a specific event.
The VirtualSpeech App is free.

Click here to subscribe to VirtualSpeech and get tailored speech training.

---
Public Speaking Tutors
For speech writing help, preparation, or tutoring, consider Preply.
Preply is a marketplace where students and trainees from all over the world can find one-on-one online tutors for personalized learning programs, including public speaking. Tutors on Preply are skilled in many different languages and teach to a variety of public speaking needs from student writing to soft professional skills. Some professionals on Preply offer many years of experience teaching or speaking professionally.
Fees range from about $15 to $100 per hour.

Click here to find an online tutor via Skype to help write and improve your speech.

Online Courses on Public Speaking

For a quick course on public speaking, consider Powerful Speaking by 4-time TED speaker Julian Treasure.

Learn how to speak so people listen from a 4-time TED speaker - includes a complete masterclass in public speaking.
What you will learn in this course:

Avoid habits and vocabulary that diminish speaking effectiveness

Learn the powerful building blocks

Build your vocal variety and toolbox for dynamic delivery

Analyze your audience and context accurately and adapt easily

Includes practice, preparation, warmup, stance, breathing, awareness and structure
Know the required steps for the mastery of public speaking

Price ranges from $9.99 to $29.99 depending upon Udemy discounts.
Who this course is for:

Educators
Parents
Sales people
Speakers and performers
Business people
Entrepeneurs
Friends
Family
Spouses
Leaders
Managers
Click here to take quick a 1.5 hour masterclass course on public speaking from a well-known expert.

---
Our Writing Service Options

Hire me to write a speech from scratch

To write a speech from scratch up to 3 minutes in length - $4500.00 US
Our writing service includes an initial consultation via email, any research necessary to complete the task, plus revisions to your satisfaction. I will spend up to three hours in a personal meeting with you through Skype so that your speech will contain your words and express your personality. (If you require a presentation longer than three minutes in length, please contact me using the form below so we can discuss your requirements and pricing).
---
Hire Best Speech Topics to re-write a speech

To revise and write a speech you have already written - $3000.00 US
If you have all your ideas on paper and the message you wish to convey but are unhappy with the way it flows, this could be the best option.  Some may not have time or other means to engage my coaching service or a tutor. This service includes up to three revisions. (1) I revise your initial draft for completeness of content, style, and grammar. (2) I review and revise my first revision based on your comments and feedback. And, (3) I prepare a final draft if requested, based on up to one hour of consultation and co-drafting with your input on the last version.
Click here to hire me to re-write a speech.

---
Hire Best Speech Topics to review a speech

To review a speech - $100.00 US
Select this option if you decided to write a speech, and you're more or less happy with it. We will check your work for grammatical accuracy and flow. I will have my in-house staff review your work. We will recommend changes for your writing and provide comments on the quality of your speech using my professional speech improvement checklist and Grammarly's Premium AI. You can use our observations to improve your quality of work.
---
How Do I Pay for BST services?
Payment is via PayPal. If you do not have to have a PayPal account, Paypal allows individual payments with a debit or credit card. Select your option and contact Best Speech Topics through the form below for payment instructions.
I require payment of fees for each option or period of service before work begins. Payments are nonrefundable after I provide services.
Ready to Get Started?
Then please fill out the form below, and I'll get back to you, usually within 24 hours.

I look forward to hearing from you and helping you write a speech and approach mastery of public speaking, debate, or trial presentation.
Free email delivery

MASTER INFORMATIVE SPEAKING WITH OUR FREE CHECKLIST!
We are offering you a FREE SpeakFlight Informative Speaking Preparation Checklist. This valuable resource is packed with step-by-step guidance to help you create compelling, memorable, and effective informative speeches.